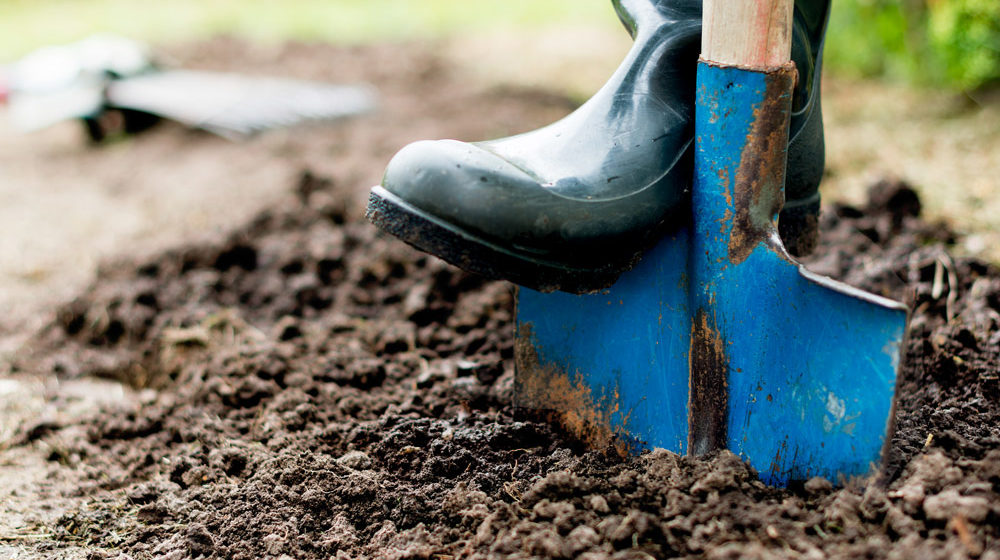 Your Fall Landscaping To-Do List
September is the time to start preparing for the fall landscaping tasks of October and November. Plant cool-weather flowers, start a fall and winter vegetable garden, and care for your turfgrass as summer transitions into autumn.
While the rest of the country is unpacking sweaters and gearing up for pumpkin spice lattes at the end of September, Florida's summer is still going strong. However, if time has taught us anything, it's that it goes by faster than we think it will. October will be here before we know it, and with October and November come fall landscaping tasks.
Though it feels like fall is forever away, don't be caught unprepared when it's time to plant a garden or start a project. Now is the time to start planning for your fall landscaping to-do list.
Plant Cool Weather Flowers
As warm-season annuals reach their end, replace them with cool-season flowers. Freshen up your fall garden with any of these selections:
South Florida: Verbena, Scarlet Sage, Zinnia, Torenia, Periwinkle, Nicotiana, Phlox, Ornamental Pepper, Marigold, Globe Amaranth, Impatiens, Celosia, Coleus, Asters, Amaranthus, and Baby's Breath
Central Florida: Wax Begonia, Zinnia, Torenia, Verbena, Scarlet Sage, Periwinkle, Sunflower, Ornamental Pepper, Marigold, Nicotiana, Globe Amaranth, Impatiens, Cleome, Gazania, Coleus, Baby's Breath, Ageratum, Alyssum, and Celosia
North Florida: Snapdragon, Impatiens, Sweet Pea, and Phlox
Get Fall Colors from Your Foliage
If you want to incorporate traditional fall colors into your landscape, you can do it even without the changing leaves of northern trees. Snapdragons, chrysanthemums, and flowering dogwood trees are great if you live in North Florida. If you're in Central Florida, try chrysanthemums, firespike, salvia, and red maple or hickory trees. Firespike, English marigold, and cypress trees will thrive in all of Florida and still do well in the heat of South Florida.
Start Your Vegetable Garden
A perk of living in Florida is that the climate allows us to grow herbs and vegetables through the winter. Florida's fall and winter temperatures are perfect for vegetables that love cool weather, like broccoli, carrots, radishes, lettuce, and Brussels sprouts. Good fall herbs include cilantro, parsley, sage, chives, and garlic. October is the time to plant these vegetables and herbs.
Spend September assessing the garden area and preparing it for plants. If you grew your tomatoes and summer squash in the same plot, clear all roots and plant parts. Test the pH level of the soil to see if you need to reinforce it with nutrients. Spend a couple of weeks tilling the soil and working in organic matter.
Prepare Your Turfgrass for Fall
As daily summer rains taper off, adjust your irrigation settings. Turn the system on and make sure your grass is getting the hydration it needs.
Apply fertilizer for healthy fall turf. Look for a "16-4-8" mix of nitrogen, phosphorus, and potassium. A simple push spreader will do the job, but make sure to water the lawn after application.
Summer pest populations won't drop off until the temperature is consistently cooler. Keep an eye out for damage from sod webworms, fall armyworms, mole crickets, and southern chinch bugs.
Watch for turfgrass diseases like brown patch, gray leaf spot, and take-all root-rot. Treat for these carefully or call a landscaping company to take care of it for you.
To prevent winter weeds from taking hold, apply a preemergence herbicide once the temperature gets to 60 degrees or lower for four nights in a row. Make sure to read the product label and follow the instructions carefully.