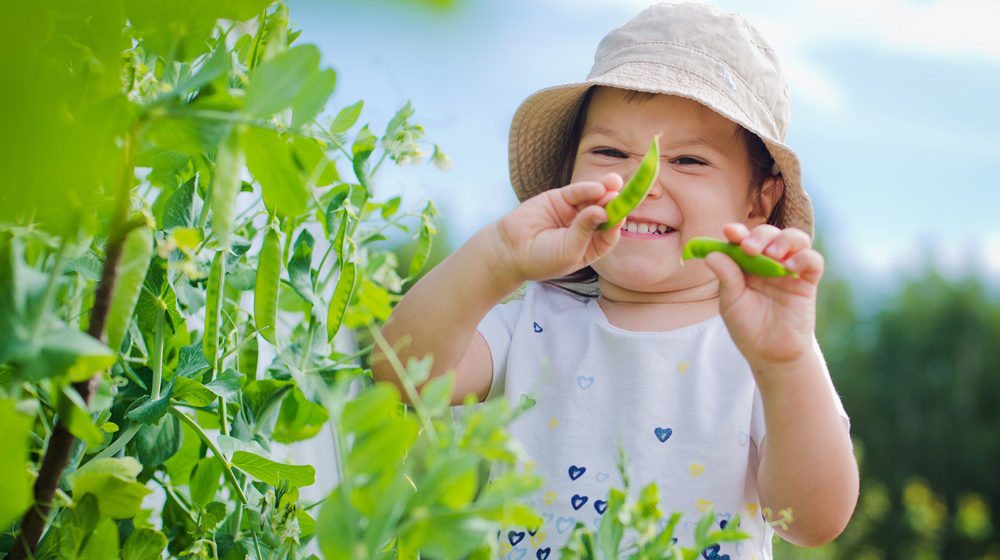 Vegetable Gardening with Your Kids
Vegetable gardening gives children experience in nurturing something from start to finish and teaches them the importance of growing food and asking where it comes from (not to mention the satisfaction and pride they will feel when harvesting that first cherry tomato).
While you may think that landscaping is limited to trimming shrubs and maintaining your lawn, for many Florida homeowners, gardening is another important landscaping activity. Having flower and vegetable gardens in your yard not only adds beauty but provides enriching and satisfying experiences as well.
In our last blog post, we discussed the benefits of flower gardening with children. While flowers are beautiful and fun to grow with kids, it would be a shame to overlook another exciting way for your kids to experience gardening: cultivating vegetables!
Vegetable gardening gives children experience in nurturing something from start to finish. It also provides them with a sense of ownership, may make them curious about where other foods come from and results in satisfaction and pride when they harvest those first cherry tomatoes.
Best Vegetables for Your Child Gardener to Grow
For kids, choose vegetables that mature quickly and are easy to cultivate and fun to harvest. The following are a few excellent options.
Potatoes
Not only are potatoes an easy crop to grow, but they are also fun to plant! Show your kids the 'eyes' that sprout on a potato and help them plant a small sprouted chunk to start their own potato plant.
Cherry Tomatoes
Cherry tomatoes are one of the most fun and satisfying plants to grow with children. Within a couple of months of planting seedlings, your children will be able to pick the cherry tomatoes and enjoy the pleasing and delicious results of their hard work.
Bush Beans
Bush beans are another excellent crop for kids to learn how to cultivate. They grow quickly, produce a high yield, and are easy for children to harvest since they stay low to the ground. Bush beans do not require poles or trellises, which keeps your work to a minimum, too.
Lettuce
Lettuce is a cool-month crop, best grown between the heat of summer and the threat of frost. It is a fast grower and can be harvested just a month or two after planting! Your children's eagerness to taste the lettuce they grew may even get them to eat a salad with their dinner. Grow lettuce and other cool-weather crops to keep your kids interested after the excitement of those summer tomatoes.
Tips for Vegetable Gardening with Children
Showing your kids the value of their gardens will keep them engaged, excited, and proud of their work.
Give Their Work Attention
Remind your children of the importance of their work and how proud you are by sharing it with other people. Point out their garden when friends or family are over. Send pictures to their aunts, uncles, and grandparents. Share a photo on social media!
Involve Your Kids Through the Whole Process
From planting seeds to setting the table, let your kids participate in every step. Have them place the seeds in the ground, water the plants, harvest the crops, and prepare the food to be eaten. Let them choose their favorite way to eat potatoes and help them prepare their harvest to share with the family. They will see the context in which they are growing their vegetables and will have a better understanding of the importance of nurturing a garden and growing food.