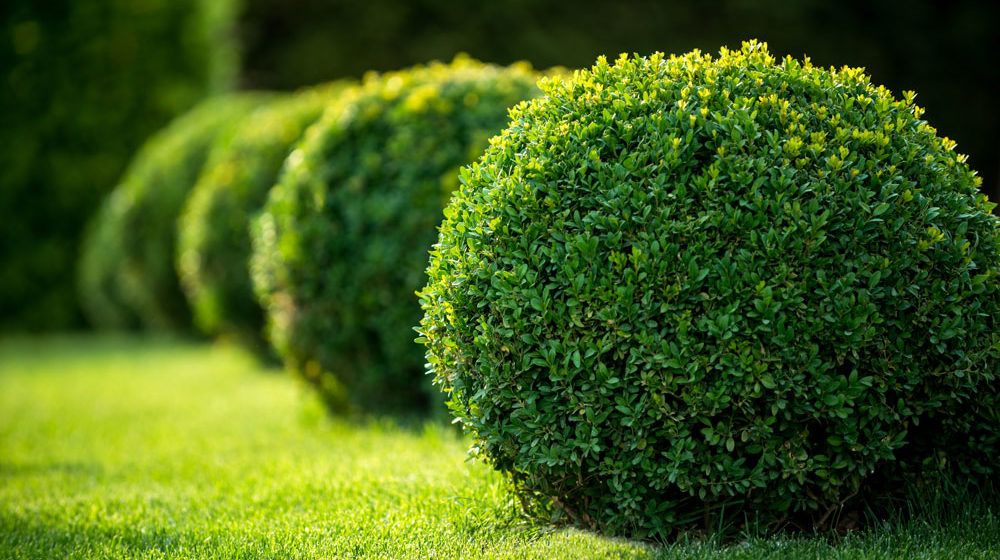 Spruce Up Your Spring Landscaping with These Shrubs
Shrubs can create unity across a landscape, serve as barriers or borders, or provide visual appeal with seasonal color or as a specimen plant. When choosing shrubs, consider their purpose and your climate. Pay attention to light requirements, eventual height and width, soil type, and hardiness.
Spring is in full swing, and homeowners everywhere are enjoying bright green new growth and the return of their favorite flowers. Is there still something missing in your landscape design? Shrubs can create unity across a landscape with the repetition of leaf shape, color, and size.
When choosing shrubs, consider their purpose and your climate. Here are some suggestions to get you started:
Borders and Barriers
Install shrubs as sound barriers, privacy screens, or border hedges. Choose thick, small-leafed shrubs to muffle noise from busy neighborhoods or streets. Plant tall-growing shrubs to create a natural barrier and private yard space. (Denser growth will offer more privacy.) Grow smaller hedges for a border that you can keep trimmed and shaped.
Azaleas are evergreen shrubs that produce show stopping blooms in the spring. They grow 6 to 8 feet tall and offer a variety of flower colors. These do best in North and Central Florida.
Boxwood comes in many varieties, some growing to a massive 15 to 20 feet tall and making an effective privacy screen, and others only reaching 3 feet and used as a foundation planting. Grow the drought- and salt-tolerant boxwood in South Florida, where frost is not a threat.
Viburnum genus includes about 50 species and offers something for every yard. Choose a fast-growing and high-reaching cultivar for a privacy screen or a slow- and low-growing viburnum for a border hedge.
Visual Appeal
You may choose a shrub to add color or interest to your landscape. Use a shrub as a backdrop for garden features like statuary, benches, birdbaths, or flower gardens. Cluster colorful or flowering seasonal shrubs together so that they make a splash when their time comes to show off. Plant a specimen shrub near a walkway, entryway, or patio to accent a feature you love, like its color, berries, or shape.
Gardenias are versatile and striking plants, with dark, glossy leaves and fragrant white flowers that bloom multiple times a year. Plant gardenias in containers, as ground cover, or as specimen shrubs in any part of the state.
Crotons make stunning landscape plants due to their colorful, variegated foliage. Enjoy the splashes of bright orange, scarlet, green, and yellow year-round if you live in Central or South Florida.
Ti Plants are impressive ornamental shrubs best grown in Central and South Florida. Like crotons, it's the foliage of these tropical plants that are the star of the show. Grow a Ti plant as a specimen shrub and enjoy the deep red or variegated leaves throughout the year.
Planting Tips
If planting a border or barrier, space shrubs to leave room for their eventual width.
If growing in clusters, plant an odd number of shrubs to avoid a symmetrical look.
Pay attention to light requirements. Don't plant tall shrubs in a place that will block light from smaller, sun-loving plants.
Check your soil. Most shrubs, but not all, like soil pH to be around 6.5 to 7.0.
Enrich sandy and clay sites with organic matter.
Choose shrubs that are appropriate for your hardiness zone.