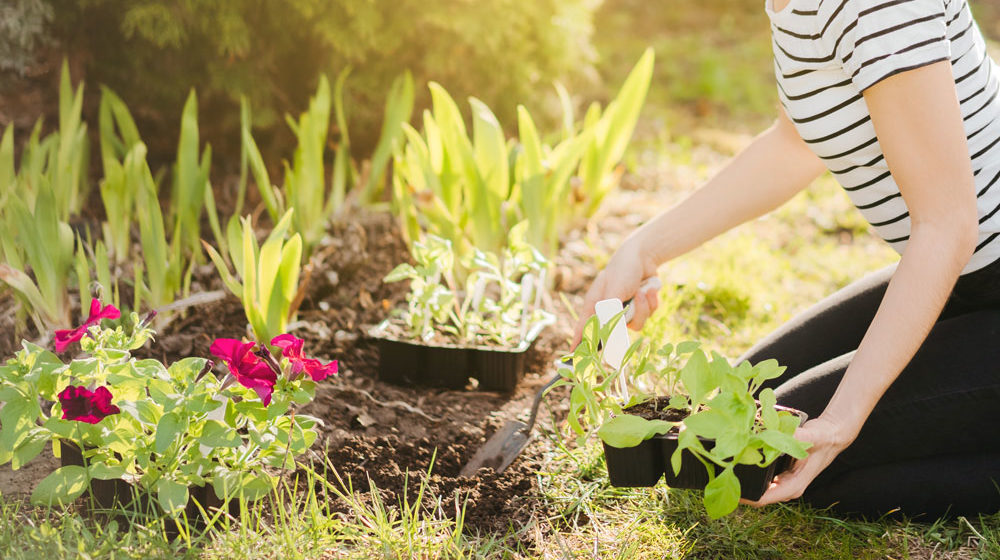 Simple Planting Plans for Renters
Don't let renting keep you from beautifying the landscape around your house! Whether you're renting as a family, couple, or housemates, you can plan out landscaping to make the space your own and to show your landlords that you care for their property.
So you're renting a house with landscaping that leaves much to be desired. What to do?
First, don't let the fact that you're renting keep you from beautifying the outside! Whether you're renting the place as a family, a couple, or just housemates, you can make the space feel more like your own by doing low-level planting and landscaping projects. Plus, the efforts will show your landlords that you're caring for their property, and they'll appreciate that.
Keep it Simple: Just Flowers
If you have a garden bed close to the house and want to keep things simple, putting in ornamental plants and flowers will add color and texture without requiring too much maintenance.
Take stock of what is already in the bed. Is it empty, or are there simple shrubs? Make a plan for the bed that includes plants of different heights, textures, and colors. Consider the size that plants will reach at maturity and leave room for them to fill the space without getting crowded.
Assess the amount of sunlight garden beds receive and plan accordingly. A hardy, heat-tolerant ornamental plant such as coleus will add color, is hard to kill, and will grow and fill space over time. When it comes to flowers, impatiens do well in shaded areas and marigolds thrive in sunny spots.
Mix it Up
Do you have garden beds out in the yard as well as around the house? Mix annuals and perennials to keep things interesting and to prevent all your landscaping from turning brown at the end of the summer.
Plant ornamental shrubs and flowers along the front of the house to create an appealing exterior for visitors and neighbors. If you have beds alongside the house or in the yard, mix in herbs, such as oregano or basil, with other flowers and bushes. This will create layers in the garden bed and a vibrant look during the growing season.
Consider small things you can do to liven up other areas of your property. Flowers around the mailbox or a hanging planter on the front porch adds a nice touch and a pop of color.
Grow Your Food
If you are lucky, you may have space in a side or backyard for a vegetable garden. This is the perfect space to grow produce as it won't detract from the visual appeal of the house from the front, and it gives you privacy as you spend time tending to these plants.
If you have space, designate a whole bed for vegetable gardening. For example, if you have a 3'x20' bed that runs alongside the back of your house or patio, put in four tomato plants and two bell pepper plants. Leave 18" between plants so they have room to mature. Kale also grows well in long, narrow beds, or side by side at the end of a long bed. If you have a space at least 2'x2', a squash or cucumber plant will be fun to grow and will provide delicious summer produce.
Don't Forget to Mulch
One principle of Florida-friendly landscaping is adding mulch to garden beds. Mulch will enrich the soil, help with water retention, and prevent excessive weed growth.