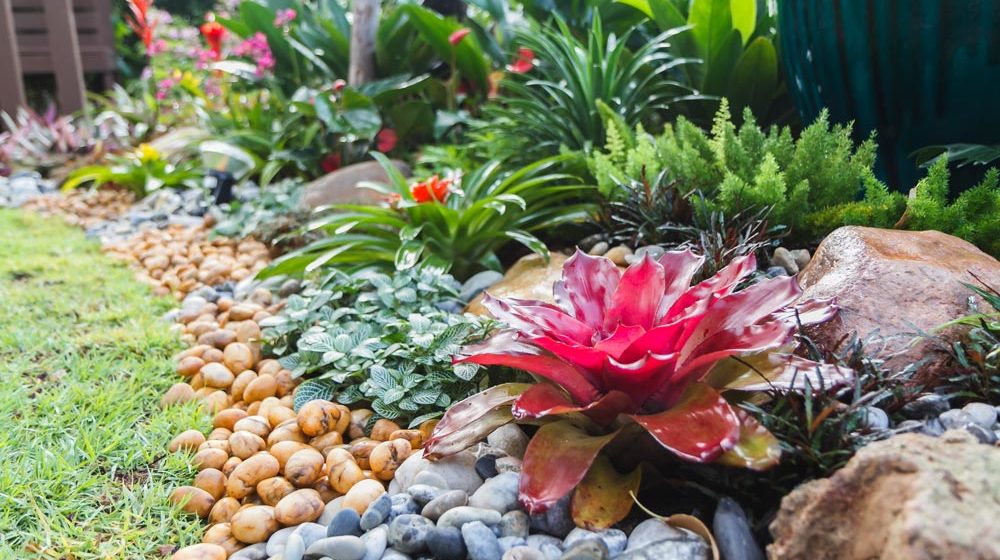 Shade Landscaping for Your Florida Home
Got shade? There are plenty of great plants that thrive in areas receiving little or no sunlight. Remember that light conditions change over the hours and by season, though. Observe how light shifts during the day and the year and install plants accordingly.
Whether we like the heat or not, we Floridians are well acquainted with the blazing sun—and most of our plants are, too. Long days of full sunshine are just what some plants need, and it is easy to find a place for them in our gardens. But what about the areas on our properties that don't get as many of those beautiful rays? No need to be intimidated! Great landscaping doesn't have to be limited by the shade.
Some Considerations
First, let's dispel the misconception that shade landscaping is dull and boring. There is plenty of fun, colorful foliage options for shady areas. You won't be able to plant Knock Out roses or bougainvillea there, but pinwheel jasmine might be perfect for that partial shade.
Next, pay attention to the light and shade conditions on your property throughout the day and the year. Usually, the north side of a house will provide full shade. The west side will give morning shade, and the east side, afternoon shade. Observing how much shade your trees, fences, and other structures provide will allow you to shop for and install plants accordingly.
Lastly, save yourself the disappointment of bringing home beautiful new flowers only to realize you don't have a suitable place for them. Decide where you want to place plants, note what type of light that area receives, and then buy plants with a matching light requirement.
Types of Light
It's important to note that there are different types and degrees of light and shade, each of which will suit different plants. Some plants are more versatile than others, but you should still understand the conditions in which they will be most likely to thrive.
Full shade means plants and flowers here will never receive direct sunlight, even though they might get plenty of indirect light. Part shade can be a few hours of sun in the early morning (before it gets hot) or dappled sun throughout the day. You might find this under trees that allow filtered light to pass through leaves.
Areas with part sun (4+ hours of strong sun) or full sun (8+ hours) may be too harsh for your shade plants. Keep in mind that light conditions change throughout the year; you may need to plant flowers or shrubs that tolerate both sun and shade.
Shade-lovers
Once you assess the light and shade conditions around your property, you can choose appropriate plants for the different areas. Here are some Florida-friendly plant suggestions to get you started.
Algerian Ivy
Suitable throughout the state, this groundcover can be planted anywhere–in full sun or full shade.
Begonias
Versatile and colorful bedding plants, begonias will grow in both sun and shade.
Bromeliads
These garden plants can take sun or shade and grow best in Central or South Florida.
Persian Shield
To add a beautiful touch of purple to your garden, plant the Persian shield in partial to full shade.
Swamp Fern
Best in shady, moist areas, the swamp fern is a great groundcover.
For more shade plant ideas, visit the University of Florida's Gardening Solutions website.