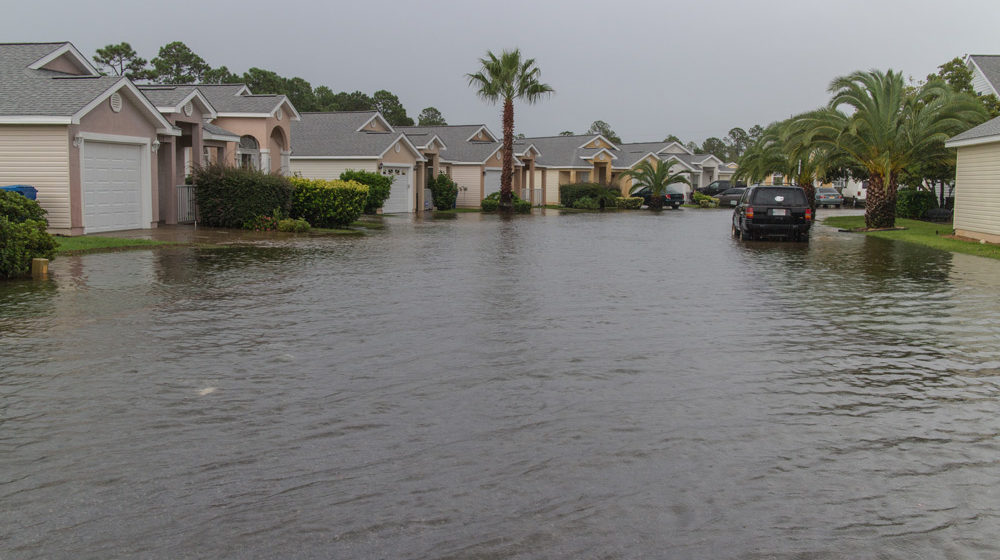 Prepare Now for Florida Summer Storms
The Atlantic storm season comes every year, each time with the potential for destruction. Getting your home and landscape ready this spring is the best way to prepare your family and property. Read here for tips about preparing for this year's storms and planning for the years to come.
Hurricane season, which begins June 1 and continues through November 30, will quickly be upon us. And though it comes every year, it's important to take time each spring to carefully prepare your home and landscape.
This year, the Department of Atmospheric Science at Colorado State University has already published an initial discussion of Atlantic hurricane activity. Three of its five prediction models forecast an average or below-average storm season (meaning 5 to 11 named storm systems), but check back here on April 4th for its next season forecast summary.
Tree Care
Before a named storm begins making its way toward the Sunshine State, it is important to have made the necessary tree preparations listed below. Performing these tasks now gives you the freedom to take care of last-minute arrangements for your home and family later when time is short.
· Identify at-risk trees. In addition to trees that have not been well-maintained, those that are very old, leaning, have a shallow root system, or have been planted in the last five years present the highest risk of being blown over.
· Trim small trees on your property. Carefully inspect any trees under about 15 feet on your own. Remove branches that are dead, dying, or exceptionally long. Consider removing whole trees that are weak or damaged, or reinforcing them with stakes and braces.
· Bring in a certified arborist to evaluate and prune your larger trees (15 feet or taller). They will thin out tree canopies, remove branches that could pose a threat to property or people, and notify you if a tree should be taken down.
Doing this work early in the season is key. It gives you extra time if you end up needing it and reduces the stress of completing the work before an impending storm hits. Tree companies will have less availability once storms are named, so schedule an appointment with the professionals early in the season.
Small Plants and Items
Trees aren't the only things that are susceptible to wind damage. Walk around your property and either bring inside or secure objects that aren't anchored down. Typical items include bird baths, wind chimes, potted or hanging plants, and basketball hoops.
Leaving these things out risks damage to the item or risks turning them into dangerous projectiles.
Planning for the Years to Come
While the top priority should be preparing your property for this year's storms, planning for the future is an important and effective way of decreasing the risk of storm damage; it also reduces the prep time required each spring. Consider these tips for storm-resistant landscaping:
· Choose naturally wind-resistant trees, like sand live oaks, sabal palms, crape myrtles, or bald cypresses.
· Select young trees with a strong, dominant trunk; these hold up better to high winds.
· Plant new trees in groups to make them more sturdy.
· Find spaces a safe distance from your home or power lines to plant large trees.
Whatever the needs of your property, it's always best to begin preparations sooner rather than later. Start off this spring by preparing for Florida's summer storms.