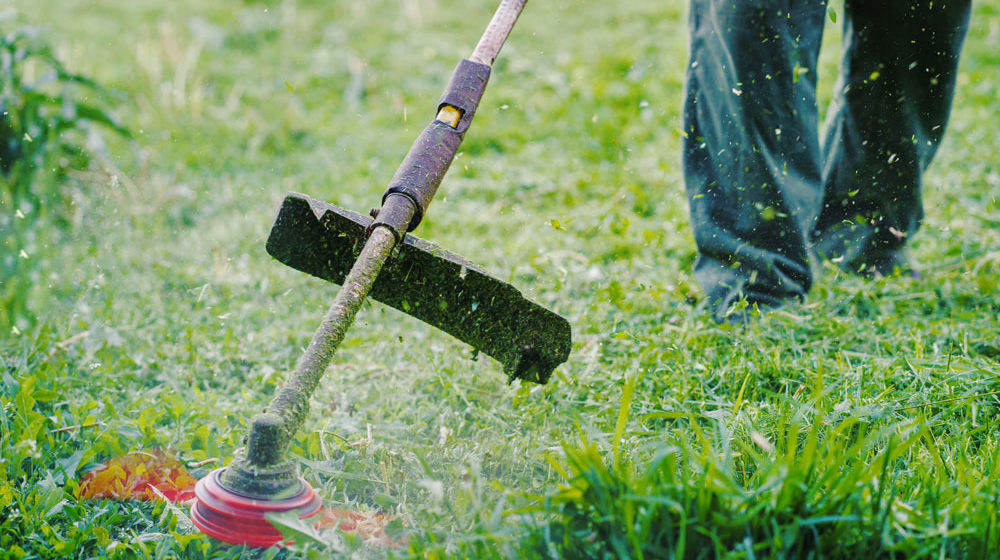 Landscaping Tasks: Which to Do, Which to Hire Out
How do you know which landscaping chores to do yourself and which to hire out? Look at your level of interest, available time, physical ability, and budget. Compare the cost of new equipment with the cost of lawn care services. Assess the information to decide who will do what tasks.
When considering the tasks required to keep your landscaping in good shape, you can feel intimidated by the often lengthy list. If you don't already own lawn care equipment, just getting started can be expensive. Moreover, if you lack time, handling all landscaping chores on your own can be daunting.
Take a good look at your level of interest, time, and budget, and decide which landscaping tasks you can handle yourself and which are in your best interests to hire out.
Do You Want to Mow Your Lawn?
First, are you even interested in doing your own lawn care? Some people enjoy mowing their yards. Is mowing a satisfying task for you? Do you see it as a good workout? Is the mindlessness of it therapeutic? If so, then go for it! If you do not already own a lawnmower, research your options and select the most efficient one your budget will allow. Consider the size of your property and how much work you want to do.
If you despise mowing in the Florida heat or have no place to store lawn care equipment, pay a company to take care of your landscaping. Hiring a lawn care company to mow, edge, and trim will likely cost $35-40 per service for a half-acre and about $50 for an acre. With a professional service, expect to pay a flat rate per month with weekly mowings from April through September and bi-weekly mowings from October through March.
How Much Time Do You Really Have?
Next, look at your schedule and ask yourself if it is realistic to do lawn care on top of everything else you have going on. If your weekends are already busy, will you want to spend several hours every Saturday taking care of your lawn? If you don't have enough time, your landscaping may get neglected.
What's Your Budget?
The third part of the equation is your budget. Some people can afford to hire someone to do their landscaping work. However, those on a tighter budget may need to consider a compromise such as mowing the lawn yourself but hiring someone else for shrub and tree trimming.
Take inventory of the equipment and tools you already own. Compile a list of the items you need, like an electric hedge-trimmer, and research the cost of these items. Compare the price of new equipment with the cost of hiring a landscaping company to take care of your lawn. Call a couple of local companies and get a free estimate for their services. Once you have this information, you can make an informed decision.
Occasional Landscaping Tasks
Don't forget about the less-frequent landscaping chores such as hedge trimming, tree trimming, fall leaf management, fertilizing, lawn and shrub pest control, and irrigation management. Even if you handle the regular lawn care, you may choose to hire out for these additional demands. Investing in equipment for targeted tasks that you will only do a few times a year may not be worth it.