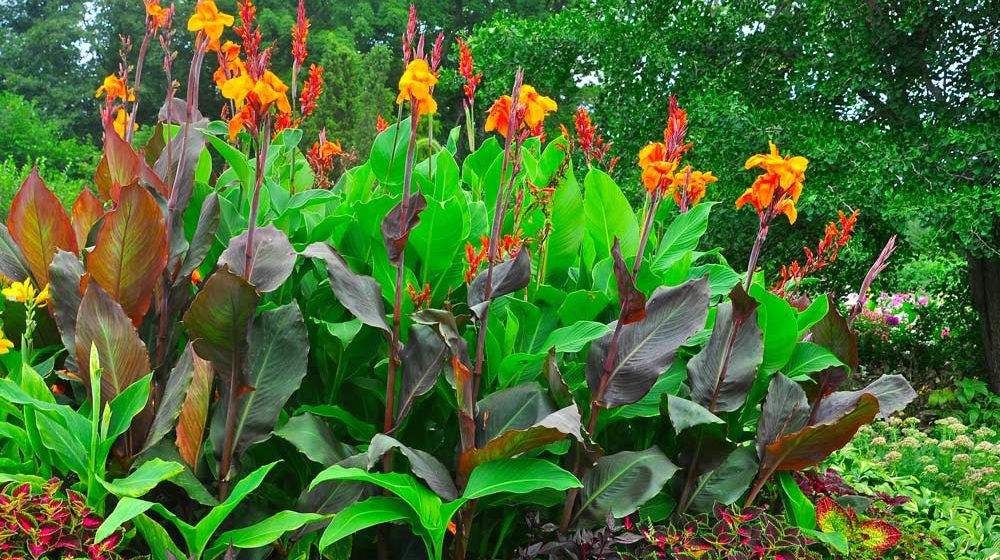 Landscape Plants That Love the Heat
Although the Florida summer may limit planting options, there are still a plethora of heat-loving plants that you can incorporate into your landscaping this month. Consider annuals for sunny and shady spots, and warm-weather bulbs that will offer stunning blooms throughout the summer season.
In our last blog, we discussed plants to add to your vegetable garden that will thrive in the summer heat. And while summer planting options may be more limited, there are still a plethora of heat-loving plants that you can incorporate into your landscaping this month.
Annuals
Even though there are a number of annuals that do well in Florida's summer heat, only a few will also thrive in the shade. Therefore, assess the amount of light your landscaping receives so that you can plan accordingly.
Favorites for Sunny Areas
Ornamental Pepper: These plants not only do well in the heat, but they also produce unique, colorful fruits into the fall. Ornamental peppers may be planted in containers, along a border, or as a ground cover.
Marigold: Common in Florida gardens, marigolds are low-maintenance and bloom throughout the summer. In addition to offering striking color to your garden, marigolds are known for their pest-repellent properties.
Salvia and Angelonia are other sun-loving annuals.
Options for Shady Spots
Coleus: These popular plants are the perfect option for many Florida gardeners. They are heat-tolerant, resistant to many pests, easy to propagate, and very durable. Their colorful foliage is stunning and fills spaces in garden beds nicely.
Impatiens: These flowers make excellent, versatile bedding plants. Choose colors ranging from bright red to white, and plant them along a border, in a container, or en masse. Impatiens do best in partial shade with moist soil.
In addition to these two, consider torenia and wax begonia for shaded garden areas.
Bulbs
Unlike spring-flowering bulbs that must be planted in the fall or winter, these warm-weather bulbs can be planted now and through the summer.
Canna: Purchase cannas as potted plants instead of rhizomes if you would like to add them to your landscaping this month. They prefer full sun and rich soil. These tropical bulbs are available in bright colors of red, pink, orange, and yellow. Remove old flowers to enjoy multiple blooms throughout the season!
Gladiolus: Gladiolus thrive in the summer's warm, moist conditions. They perform best in full sun and well-drained, slightly acidic soil.
Daylily: Daylilies are versatile perennials that are available in many colors, shapes, and forms. Daylilies with lighter blooms do best in full sun, while darker flowers prefer partial shade. Plant daylily varieties that bloom at different times to enjoy color for months, and plant in groups of at least 10 for the best results.
Crinum Lily: Crinums provide year-round interest, with bright and fragrant flowers during summer and evergreen foliage for the rest of the year. Crinum lilies are drought-tolerant, easy to care for, and return year after year.
Spider Lily: With dark foliage reaching two to three feet and gorgeous, interesting white flowers, spider lilies are an impressive garden addition that may be featured as a specimen plant or installed as ground cover. Spider lilies are native to Florida and tolerant of salt, wet conditions, and drought.
Other lilies to plant now include Aztec and butterfly lilies.