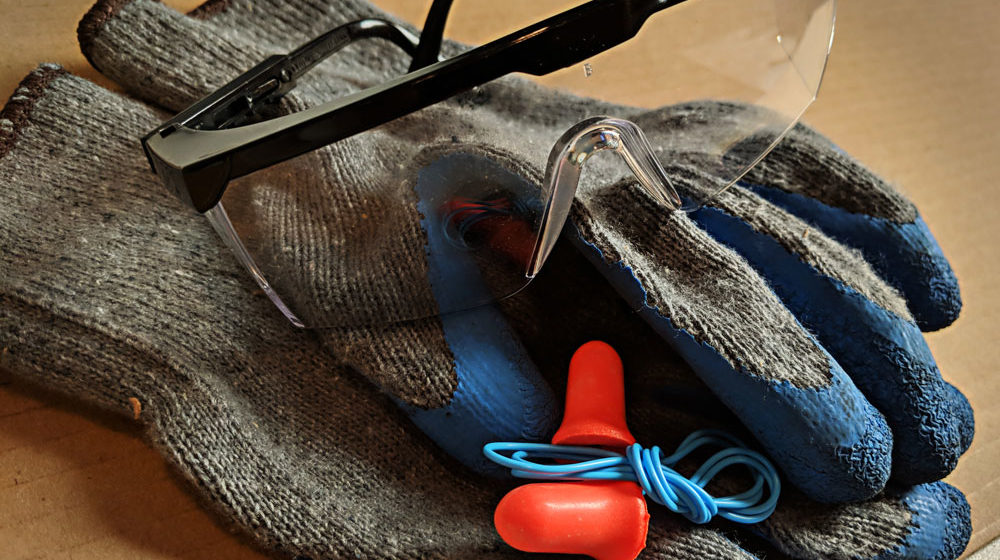 How to Avoid Injury When Working Outside
Whether you do landscaping projects on your property for pleasure or just because someone's got to do them, you will always encounter potential safety hazards. Use caution and prepare correctly for each job to ensure you stay safe every time.
For some Floridians, landscaping is a favorite hobby that provides hours of relief from the stressors of life. To others, maintaining a property is just another item on the list of chores that must get done.
Regardless of how you feel about landscaping, there are certain inherent risks associated with outdoor work that you must manage.
In this post, we'll talk about potential safety hazards and the best ways to mitigate them. Personal safety is always more important than a well-maintained landscape, but with some basic knowledge and ongoing attention the two can be perfectly compatible.
Grading and Soil Preparation
Basic grading involves moving soil around to the elevation you need, but you can also grade soil to create contours. Soil preparation is the process of loosening soil below the surface and mixing in fertilizer, humus, or topsoil. Typically, accidents in this kind of work will be slips, vehicle accidents, or cuts.
For your protection, allow vehicles to be operated only by those who are trained or licensed. Wear shoes or boots with sufficient traction and stay clear of all equipment blades and moving parts.
Hardscape Projects
Installing decks, walkways, retaining walls, patios, etc., are projects that can lead to cuts, amputations, slips and falls, lifting-related injuries, or hearing loss. Any hardscape construction will be enjoyed most if projects remain injury-free. Here are a few tips.
Maintain a clean job site that is clear and free of debris. Only use saws, power tools, and equipment you are trained to operate. Use safeguards and ensure they are functional, and always wear appropriate personal protective equipment (even if you're just making one quick cut!).
Planting Grass, Shrubs, or Trees
Though planting may seem like an innocuous task, any outdoor work should be done with care. Bending and lifting, though generally routine motions, can cause significant injury if they are not performed carefully, and Florida summers always add heat-related risks.
As you prepare for adding new vegetation to your landscape, consider the repetitive motions that will be required for the job and ensure you use proper form. A back brace or small stool may take some of the load off your body while you work. Keep water handy, drink often, and take regular breaks in the shade to protect yourself from dehydration.
Ongoing Lawn and Tree Care
Maintaining grass and trees is a year-round task in Florida, but don't get lulled into complacency. Lawnmowers, trimmers, and chainsaws all have sharp blades that can easily cause traumatic injuries, and the noise alone is capable of producing irreversible hearing loss.
The first step for safety in this area is regular maintenance of all yard equipment. Before each use, conduct a quick inspection of blades and moving parts to ensure the equipment is ready to go. Keep ear and eye protection with the other equipment so it's easily accessible when you need it. Finally, for big or unusual jobs, hire a professional! A few extra dollars spent is worth your personal safety.
Like most activities, landscaping work carries with it some inherent risks. But whether you're doing it for pleasure or out of necessity, taking simple precautions is usually enough to mitigate those risks and allow you to get the job done safely.