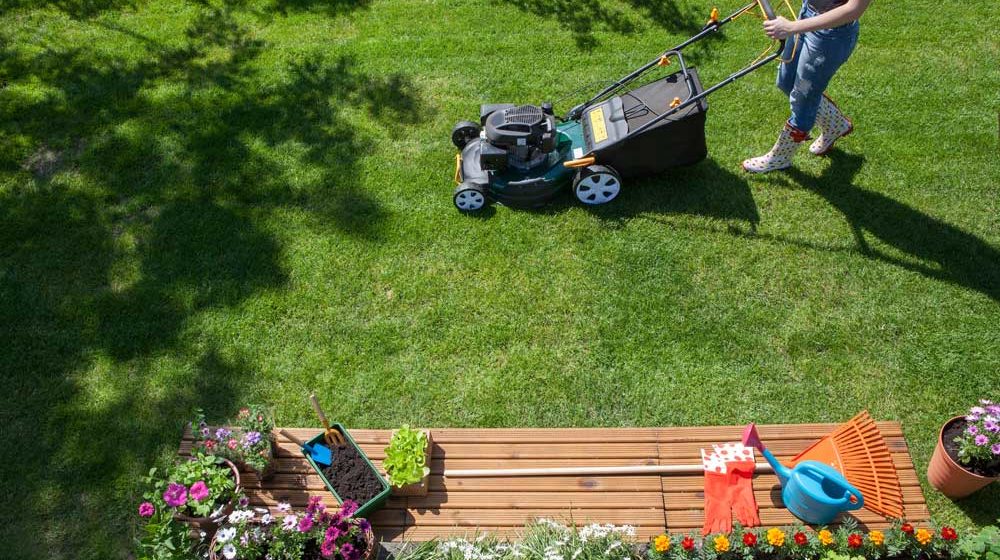 Before summer's high heat and daily rains arrive, we suggest carrying out a few tasks ahead of time. Audit sprinkler systems for leaks and breaks. Sharpen mower blades and service engines. Install citronella, marigolds, and other mosquito-repelling plants. Add flowers, trees, and shrubs.
Summer is around the corner. We offer a few suggestions of tasks to complete before the season arrives.
Audit your Irrigation System
If you have an irrigation system, you're probably using it now, during our dry Florida spring. It's a great time to do an audit—checking for leaks and breaks and damaged sprinkler heads—while the sprinklers are running regularly. Come summer (with its clockwork afternoon rains), you may decide to just water as needed. It will be important to know that all components of your system are functioning well during this high-heat season when thirsty grass can suffer. Consider getting an irrigation map of your property. It makes an audit easier and—if you decide to sell the house—is a plus for buyers.
Fix Drainage Issues
Does your property have low areas where puddling occurs, or areas of erosion from water run-off? Take care of these before summer rains come and potentially cause damage in these areas.
Install Mosquito-Repelling Plants
Warm, humid summer temperatures bring out our famous Florida mosquitoes both large and small. Some people know that the Citronella plant is great for repelling mosquitoes (it's one of the most common ingredients in commercial insect repellents), but there are several other overlooked plants that, when added to landscaping, help keep these pests away.
Marigolds: mosquitoes think they stink, too. Put pots of them near doors and windows, on decks and porches and patios. They double as a tomato plant protector as well. Insects that prey on tomato plants do not like marigolds.
Catnip is an herb that, related to mint, grows best in full sun. It repels mosquitoes but also—be warned—may attract cats to your property.
Mosquitoes and gnats do not like the smell of lavender, so, in addition to beautifying your landscape, it repels these insects. Plant lavender in your garden or beds or pots close to outdoor entertaining areas.
Lemon basil and cinnamon basil are the basil variants that are most effective at repelling mosquitoes.
Lemon balm, also known as horsemint, repels mosquitoes, grows quickly and resists drought. It spreads easily, so consider containing it in a pot unless you don't mind having an expanse of lemon balm in your landscaping.
Plant Trees and Shrubs
Add trees and shrubs to your landscaping before the taxing heat of summer. Newly planted trees and shrubs undergo some trauma, and summer heat adds to their stress. Avoid the worst of this by installing plants now before the hard heat hits.
Add Flowers to Beds
Add annuals that will last through the summer and into fall. Or select perennials that grow year-round. Add them now to landscape beds before the heat of summer. New flower roots are tender and small and are easily brutalized by summer heat. They will wither if they don't get enough water; some don't bounce back.
Service Your Lawn Mower
Right now, lawn mowers have it easy. In a few weeks, grass will begin growing again at its Florida summer breakneck pace, and lawn mowers will be fully and regularly engaged. While mowing is still light, perform a full maintenance service on your mower, including sharpening blades, changing air filters, adding fuel stabilizer, and changing spark plugs and oil.
#ogmlandscape #irrigation #mosquito #mowers