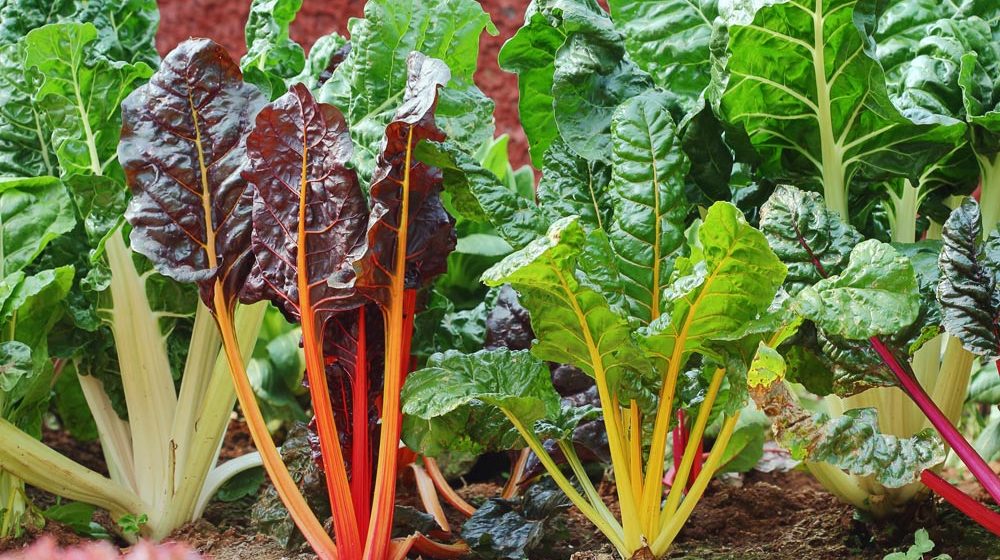 Heat-Loving Plants for Your Vegetable Garden
It's not too late to add to your spring vegetable garden before summer hits. This month, plant okra, southern peas, and swiss chard in North and Central Florida and hot peppers and tropical spinach in South Florida. Sweet potatoes and herbs can be planted throughout the state.
Freshly picked produce packs flavor in a way that store-bought fruits and veggies just can't compete with. If you've ever bitten into farmers' market strawberries or peppers from your own backyard, you'll surely agree. We believe that the work, time, and care that you put into your garden makes the harvest taste quite exceptional.
Whether you started growing spring vegetables back in February or you're running behind, it's not too late to plant new vegetables. Even with summer right around the corner, not to fear! We have a few suggestions for you.
Throughout the State: Sweet Potatoes
Sweet potatoes love the heat, and no matter which region of Florida you call home, you should have success with these. Sweet potatoes are nematode-tolerant, don't require too much feeding, and will do well even in sandy soil. Place plants 12 to 14 inches apart and expect to harvest in 120 to 140 days.
Boniato
Boniato, also called tropical sweet potatoes, are popular in South Florida because of their tolerance to extreme heat, though you can grow them throughout the state. They are different from traditional sweet potatoes in a few ways:
They have white flesh and burgundy skin, compared to the familiar orange and brown.
Once harvested, they do not keep as long as orange sweet potatoes.
They are drier, fluffier, and less sweet. Boniatos are sometimes compared to a cross between sweet potatoes and baking potatoes.
South Florida: Hot Peppers and Tropical "Spinach"
In addition to sweet potatoes, you can still plant hot peppers and a few types of tropical spinach this month. Hot peppers include habanero, datil, ancho, and cayenne. They continue to produce even in high heat and humidity.
Malabar spinach is a vining plant from India that, while technically not a true spinach, grows and is used very similarly. Grow on a trellis in an area that receives mostly sun with a bit of shade.
Central & North Florida: Okra, Southern Peas, Swiss Chard, and More
In both Central and North Florida, May is the perfect time to plant heat-loving vegetables like okra, southern peas, lima beans, snap beans, and swiss chard.
Okra
Start okra from seed, spaced 6 to 12 inches apart. This plant is a fast grower and will be ready for harvest in 50 to 75 days.
Southern Peas
Also called field peas or cowpeas, southern peas are actually legumes. The plant produces its own nitrogen, which means a couple of things: these plants add nitrogen back into the soil, benefiting your garden, and they only need about half the amount of fertilizer as other plants receive. Choose between crowder, black-eyed, and cream peas, and plant seeds 2 to 3 inches apart.
Swiss Chard
As the temperature gets too hot to grow other greens, swiss chard is a good alternative. This month is your last chance to plant this green in Central and North Florida, and you don't want to miss the opportunity to enjoy swiss chard's colorful stalks in your garden.
Herbs
When it comes to heat-tolerant herbs, there are plenty of options. You can plant basil, Mexican tarragon, rosemary, chives, oregano, and thyme this month.