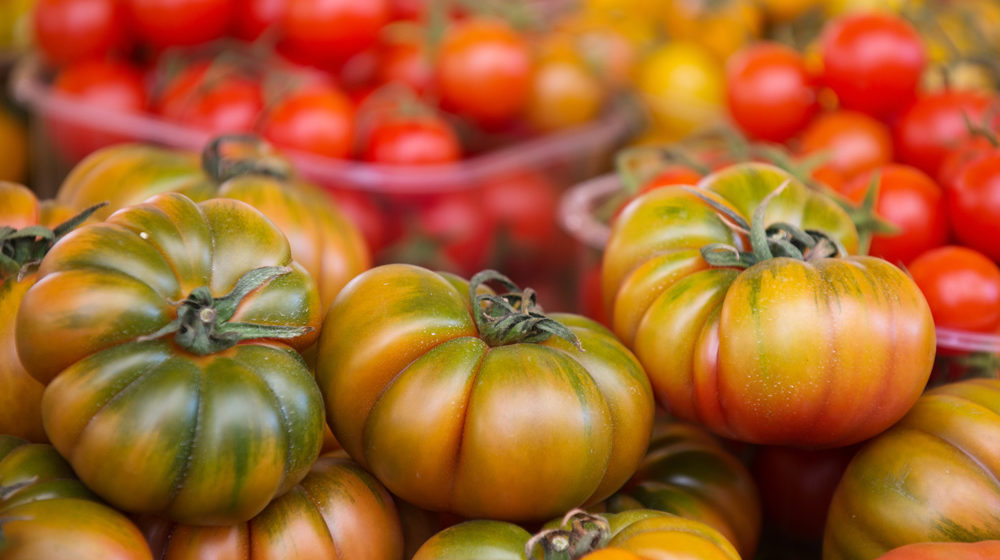 Grow Heirloom Tomatoes in Your Garden
What makes a tomato "heirloom" and why are these fruits all the rage right now? Consider growing your own for their unique characteristics and complex flavor profiles. We discuss the best varieties to start in your Florida garden and cultivation tips to promote successful growth.
After the 2020 renaissance of outdoor projects and home gardens, heirloom tomatoes are all the rage. You've probably seen these unusually colored and shaped fruits at farmer's markets or in your green-thumbed friends' social media posts. But why do everyone and their mother seem to be growing Cherokee Purples and Beefsteaks?
Read along to learn what makes a tomato heirloom, why you should consider growing some, and which varieties to start with.
What is an Heirloom Tomato?
When it comes to designating a tomato as an "heirloom," it's all about the seeds. Farmers save seeds from their most successful tomato plants to cultivate the best fruits the following season. Seeds are kept and passed on to others – season after season – to preserve shape, size, flavor, juiciness, and other prized characteristics.
This curation of desirable traits passed down from one generation to the next is why more and more people are turning their backs on grocery store tomatoes. Standard produce-department tomatoes have been bred to resist diseases, look perfect, ripen evenly, and travel. The harvest- and sale-focused breeding has led to shelves full of flavorless and watery fruits. Heirlooms, on the other hand, bring a rich and unique flavor to every dish they're added to – not to mention, they're gorgeous!
What's the Best Heirloom Variety?
If you decide to venture into the world of heirloom tomatoes, the number of options available to you may be overwhelming. However, consider the exciting opportunity you have: to choose from varieties of all colors – like deep purple, yellow, and green – with distinct flavors and textures. Start with these popular varieties of heirloom tomatoes that are known to perform well in Florida.
Cherokee Purple
Cherokee Purple tomatoes are tasty and sweet, great eaten on their own or added to a salad or sandwich. Watch your tomatoes mature to display a purple-black exterior and green shoulders, and cut one open to see its crimson-colored interior.
Brandywine
Brandywine tomatoes have a rich flavor profile – one bite delivers sweet, savory, spicy, and tangy elements. It's a beautiful, ridged fruit, colored pink, red, or yellow. It's no wonder that gardeners love the Brandywine.
Dwarf Emerald Giant
For smaller spaces, like raised beds or container gardening, try the dwarf emerald giant. This variety delivers delicious tomatoes without requiring much growing area.
Black Krim
Black Krims are slightly acidic with a rich, complex flavor. These spectacular tomatoes are dark reddish-purple with brown- and green-colored tops.
Green Zebra
The Green Zebra variety has light and dark green stripes that turn yellow when ripe. This fruit is small and firm with tart and sweet flavors, perfect for salads and salsas.
Cultivate Successful Heirlooms
Follow these guidelines to foster the best growing environment for your heirloom tomatoes:
Water well to encourage deep root establishment
Place in a spot where your plants will receive direct sunlight all day
Fertilize regularly (preferably with organic fertilizer) for successful blooming and fruit production
With potted plants, re-pot as needed to prevent your plants from becoming root-bound
Only plant your tomatoes when the weather is warm enough to support them. Overnight temperatures should be 60 degrees or warmer.