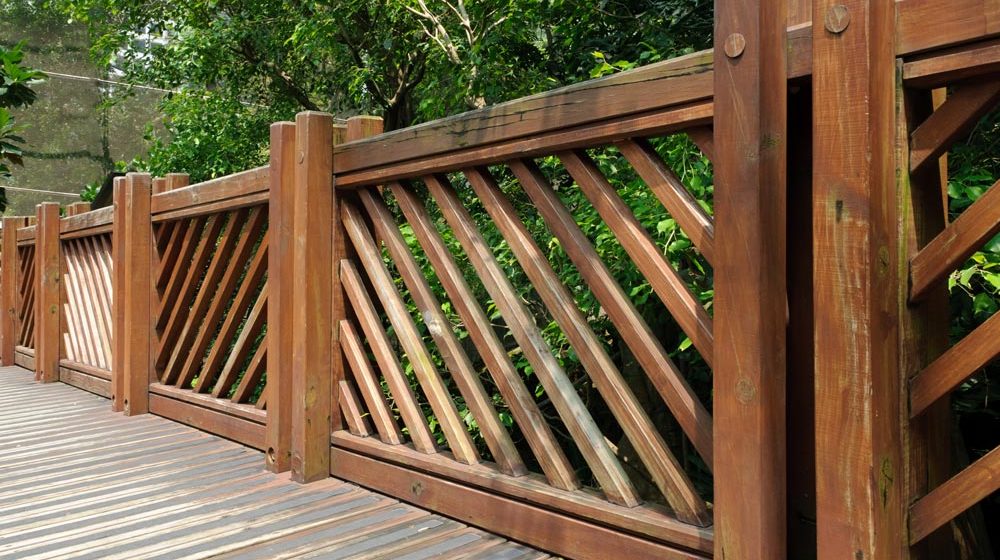 Five Fencing Materials to Consider
The most common fencing materials include wood, aluminum, barbed wire, PVC, and chain link. When selecting your material, consider these questions: What do you want the fence to look like? How does it need to function? What is your budget?
Fences have a wide variety of uses. Some fences keep dogs in and neighbors out. Some are only decorative. Others make clear where one property ends and another begins.
The perfect fence for your property will balance affordability, sturdiness, and ease of maintenance. In this article, we talk about different fencing materials and features of each to note.
Chain-Link Fences
Chain-link fences are used in many kinds of locations. They are a hardy, relatively cheap barrier option that will do the job it needs to do. Chain-link fences do not offer much privacy, but they establish borders and send the message that this line is not to be crossed. This fencing option requires little maintenance and will stay up indefinitely. Note that many homeowners plant hedges on the outside of a chain-link fence to increase privacy, but shrubs increase the overhead cost.
PVC Fences
PVC fences are less structurally robust than chain link fences but are more affordable than any other option in this article. PVC fences offer increased privacy at the cost of sturdiness. This fencing option will look good for years. It is easy to wash, easy to repair, and easy to look at. Paint and repaint as necessary.
Barbed Wire
Barbed-wire fencing should be considered carefully. This fencing option is not ideal for suburban homes, as barbs on wires can injure pets and children. However, barbed-wire fencing is good for the homeowner with multiple acres. Readily available and affordable, this fencing will keep intruders and trespassers off your property. Barbed-wire fences are not pretty but will get the job done. Suitable for large estates, back yards, and farm-style properties.
Aluminum Fencing
Aluminum fencing is pretty and can be customized to a greater extent than the other fencing options in this article. It comes in many sizes and shapes but is not as strong as one might expect a metal fence to be. When it comes to maintenance, aluminum fencing will not rot, fade, or rust. The only maintenance required is a coat of paint and installation. Suitable for the suburban house as a barrier along a walkway or sidewalk.
Wood Fencing
By far the most popular of fencing choices, wood fencing is on point for privacy and structural soundness. It is also highly customizable, as you can choose the height, type of wood, and whether you want to paint it. Keep in mind that the height of the fence will impact the cost, as wood is not cheap. Wood fencing is susceptible to mold and rot, but a watchful eye will ensure its longevity. A well-looked-after fence will last as long as the house is around. Suitable in neighborhoods and around backyards.
Installation
After you have considered all fencing materials, now comes another question: should you install it yourself or hire an installation crew? The answer is most likely to hire a team to do it for you. Call your local home improvement store and request a quote for your project. Often, you can get a discount on fencing materials if you also purchase installation. This will save you time, money, and a lot of sweat, because installing fences is not easy.