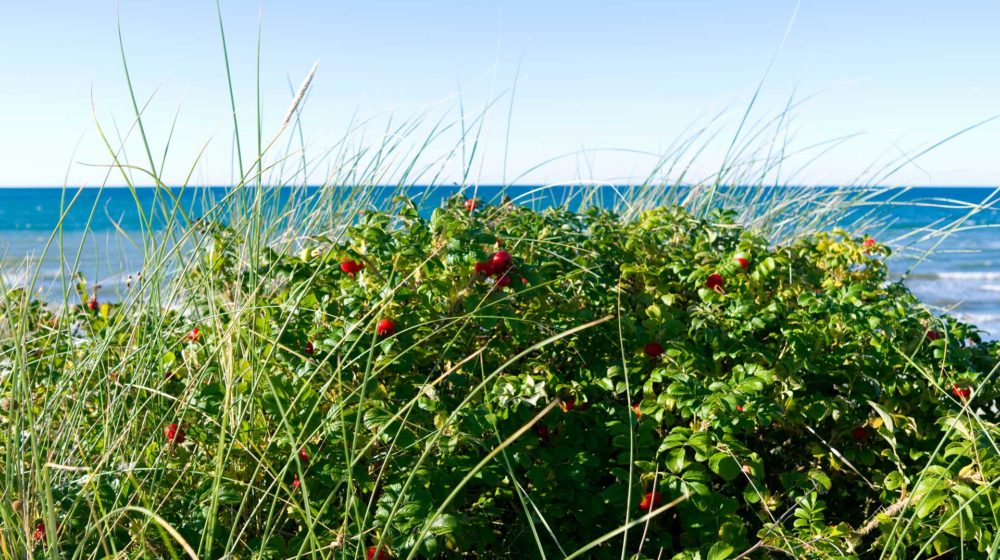 Considerations for Your Coastal Landscape
When it comes to landscaping, beachside living presents its challenges. Homeowners must consider coastal elements – salt, wind, and sand – before selecting plants. Incorporate windbreaks, buffers for salt spray and sandblast, and native plants to design a landscape that works with the unique environment.
How lucky we Floridians are to have access to beaches all over our state! Something's just different about that salty sea breeze, isn't it? Even for those who live on the coast, the smell and feel of that ocean air can remind you of vacations, childhood summers, and maybe a piña colada or two.
However dreamy and paradisal it can be, beachside living does present its challenges. When it comes to landscaping, homeowners have a lot to consider before selecting plants for their yards and gardens. Salt tolerance, wind tolerance, and soil requirements are just a few.
Why You Need to Pay Attention to Salt
Typical soil and water contain salt, but nowhere near the amount present in coastal areas. Why does this matter? For a few reasons:
When excess salt dissolves in soil water, the chloride and sodium ions separate and are more readily available for absorption by plants. They can accumulate until they reach toxic levels.
Salt exposure via salt spray or soil deposits reduces a plant's water uptake ability and can burn its roots.
"Salt tolerant plants," then, are those that are not affected by salt in this way and even thrive in high-salinity soil and water. Some are more tolerant than others.
Where Do You Live?
Whether you need high or moderately salt-tolerant plants depends on how close you live to the saltwater and ocean spray.
Homeowners who live on the water: stick to highly salt-tolerant plants. This is especially true if saltwater occasionally washes over your plant roots. You have some wiggle room to plant moderately salt-tolerant plants, but only if your home, another structure, or larger salt-tolerant plants create a buffer.
For homeowners who live farther inland, perhaps in a neighborhood close to the beach but not right on the water: your plants should still be salt-tolerant, but moderately salt-tolerant plants will be fine.
Consider All the Elements
Protect Your Plants from Wind
While ocean breezes can be pleasant, they are no joke. Constant winds – carrying salt and abrasive sand, too – can batter and burn beloved landscape plants.
A windbreak is a must to protect your landscape plants from damaging high winds. A windbreak is what it sounds like – a barrier put in place to reduce the force of the wind. Create one using trees, sturdy shrubs, or a structure like a fence.
A Note About Sand
Coastal soil is porous and won't retain nutrients or water. Instead of attempting to amend your sandy soil all the time, choose native plants that are well-suited to the region. Your landscaping will be lower-maintenance and more likely to thrive.
Design Your Landscape Wisely
Keep salt, wind, and sand in mind when designing your landscape. Get started with these tips:
Choose native, hardy plants that are appropriate for your USDA hardiness zone.
Keep your windbreak permeable. This will protect plants from the wind while also reducing turbulence.
If selecting moderately salt-tolerant plants, protect these with a barrier or highly salt-tolerant ones.
Plant native grasses to provide a buffer from the elements for more delicate plants and to help prevent erosion.