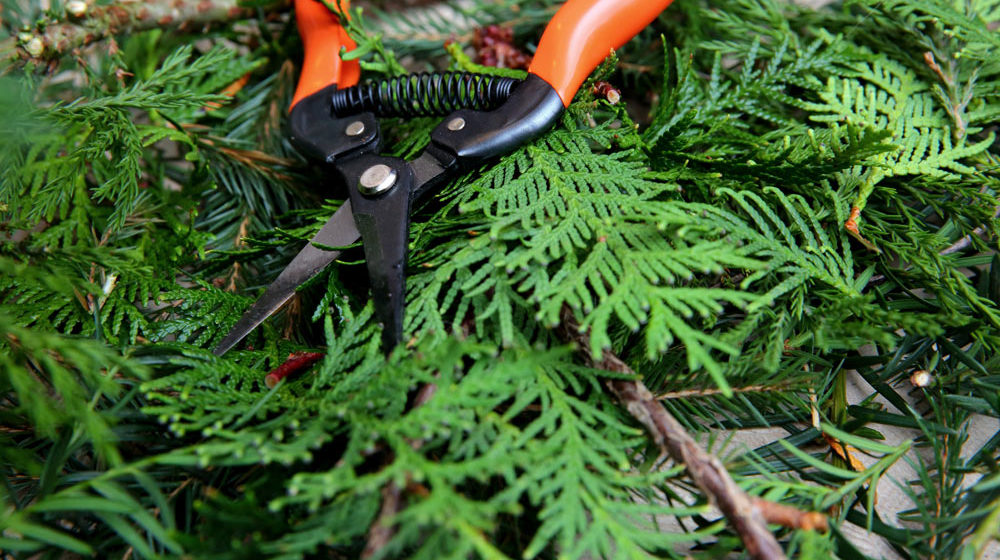 Christmas Gifts for Your Gardener
What Christmas present will you give this year to the gardener in your life? In this blog, we take away the holiday gift-giving guesswork with our list of suggestions. Consider outdoor work clothes, gardening tools, and print or digital resources.
Are you looking for a Christmas gift for that gardener in your life? If you're coming up short on ideas, let us help. In this article, we'll talk about some great gift ideas for your favorite gardener or landscaper.
Outdoor Work Clothes
Gardeners spend lots of time outdoors, but many don't invest in protective clothing. While they may not purchase these items for themselves, they will appreciate receiving them as a gift from you.
Gardening Hat
Floppy straw hats keep the sun off the neck and out of the eyes. Inexpensive hats can be found at gas stations and convenience stores but use caution because the quality of hats at these establishments may not be top-notch. For a hat that will last, look at selections in the garden section of your local home improvement store or nursery. You can also find quality straw gardening hats online.
Sweat-wicking Long-Sleeved Shirt
Long sleeves in hot weather may not make sense to the non-gardener, but they are important because they block the sun's rays from direct contact with the skin. Shirts designed specifically for outdoor wear are made of fabric light enough to allow airflow, block the skin, and wick away sweat. Find these shirts at brick-and-mortar purveyors of outdoor wear, or online.
Gardening Clogs
Any gardener would be thrilled to receive a pair of gardening clogs. Made of durable rubber, clogs are easy to slip on and protect the feet. Their single-piece construction and rubber fabrication allow them to be easily sprayed clean with a hose.
Small Gardening Tools
The gardener in your life may already own some outdoor tools, but the truth is that implements wear out over time, and your gardener may appreciate a new piece or two. Here are some small tool gift ideas to keep your gardener chugging along.
Rakes
Consider purchasing two or three rakes for your gardener's Christmas gift.
1) A wide leaf rake (made of metal or plastic) is perfect for light work over large areas.
2) A collapsible shrub rake is good for cleaning out smaller areas (both the handle and the tine span can collapse).
3) A rake with sturdy metal tines is good for breaking up clumps of dirt and spreading compost, soil, and amendments.
Shears
A set of different sized shears would be appreciated by your gardener. Small sets can be found at your local nursery, in the outdoor section of a home improvement store, or online at outdoor supplier websites.
Shovel or Trowel
Since most gardeners do quite a lot of digging, a couple of different sized shovels would make a practical gift. Consider a shovel with a flat blade and one with a V-shaped blade. Collapsible shovels also come in handy (and are easier to wrap and disguise under a tree!).
Reference Gifts
Many gardeners—especially less-experienced ones—are interested in information, ideas, and inspiration. Give this gift in the form of magazines, books, and subscriptions. Your gardener may appreciate this gift more than anything else.
A Gardening Magazine Subscription (Print or Digital)
Gardening magazines contain articles on gardening techniques, supplies, ideas, resources, and supportive forums. One-year subscriptions are usually available at reasonable rates.
Gardening Books
Purchase a general gardening guide or a region-specific plant, soil, or heat-zone guide for your gardener. Your Florida gardener will be helped by resources that list humidity-tolerant, heat-friendly plants.