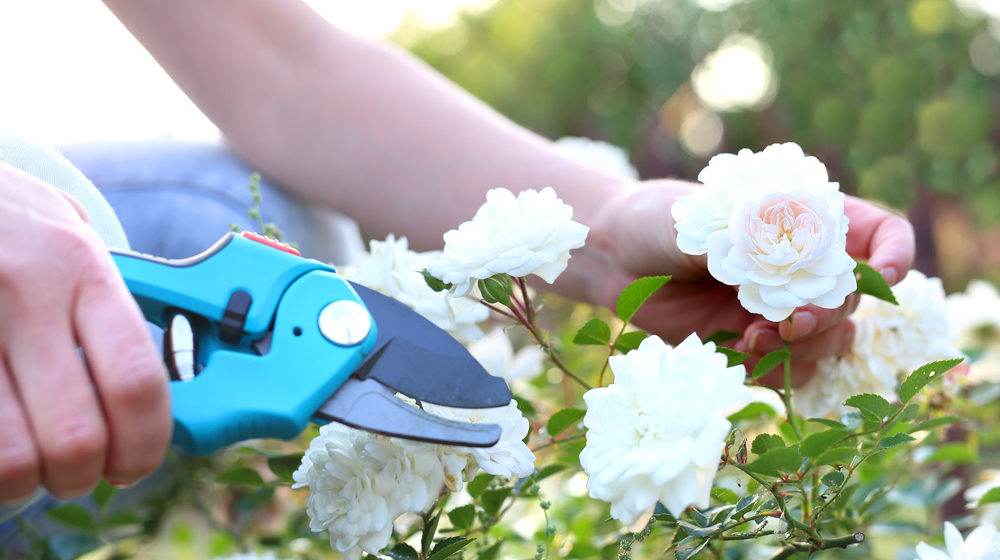 August Tasks for the Home Landscaper
If you take care of your own landscaping, add these things maintenance and upkeep tasks to your August to-do list. We look at all the categories: turfgrass; palm and citrus trees; annuals, perennials, and bulbs; rosebushes, shrubs, and fruit plants; and water garden plants.
August is here—can you believe it? If you're the one who manages your garden, lawn, and landscaping, put these tasks on your to-do list for this month.
Turfgrass
Your lawn shouldn't need significant fertilization this month. If anything, you can feed with an iron-only application if the grass is turning yellow. In this case, sprinkle liquid iron over the lawn. Find liquid iron at any garden center or make it yourself! Just mix 2 ounces of ferrous sulfate into 3 to 5 gallons of water for every 1000-square-foot area.
Palms and Other Trees
August is the time to fertilize palm trees. However, most other trees should be left alone.
Citrus
Got oranges, kumquats, limes, or other citrus trees? Feed them this month. Determine the appropriate amount by measuring around the trunk at 6 inches above the ground, then apply ¼ pound of citrus fertilizer for every inch of the circumference. For example, if you measure a trunk circumference at 3 inches, the tree should receive ¾ pound of fertilizer. Spread the fertilizer underneath the tree until you reach its dripline.
Annuals
As annuals begin to fade, add new ones to the mix. Continue a monthly feeding schedule and look out for any signs of stem or leaf diseases. If any of your annuals are blooming but have become leggy, don't be afraid to prune them. Cutting them back by at least a foot will encourage new shoots and blooms closer to the base.
Perennials
August is an active month for pests on perennials that require close monitoring and control. Routinely check your plants for slugs, aphids, grasshoppers, garden fleahoppers, and snails. Find oil sprays, synthetic pesticides, soap sprays, and other methods of pest control at your local garden center or nursery.
Bulbs
Some of your bulbs are ready for their scheduled fertilization. You may notice yellow leaves on others, which is a sign of nutrient deficiency. Feed these bulbs, too. Bulbs going dormant (like watsonia or gladiolus) can be dug up, divided, and transplanted now.
Roses
August is the time for maintenance for your rosebushes. While pruning this month isn't necessary, you can clean up leggy growth and encourage new stems, leaves, and buds. Have rosebushes that are getting tall? Stake them. Shoots trailing off of the trellis? Trim them. Plants that are getting dense with shoots or leaves? Thin them! And if you notice any dead or diseased plant parts, cut them off.
Shrubs
Liquid or granular fertilizers can be applied this month. Look out for pests like grasshoppers, caterpillars, and lacewings; either remove these critters by hand or use an oil spray. Prune shrubs as needed. Apply fungicide if you notice fungus appearing on new growth.
Fruit Plants
Most of your fruit plants do not need fertilization this month. However, if you have peaches, grapes, or nectarines, consider a feeding boost to help them keep their leaves through the fall months. Other fruit plants should be pruned: thin blueberry bushes and prune to 4-6 feet tall and cut back blackberry bushes to the ground.
Water Gardens
Clean up your water garden: remove accumulated debris and trim back or divide plants that have become overgrown. Handpick or spray (with water) any aphids or grasshoppers that you notice. Service the water filter if you have a pump. Now is also an excellent time to add new plants to the garden.