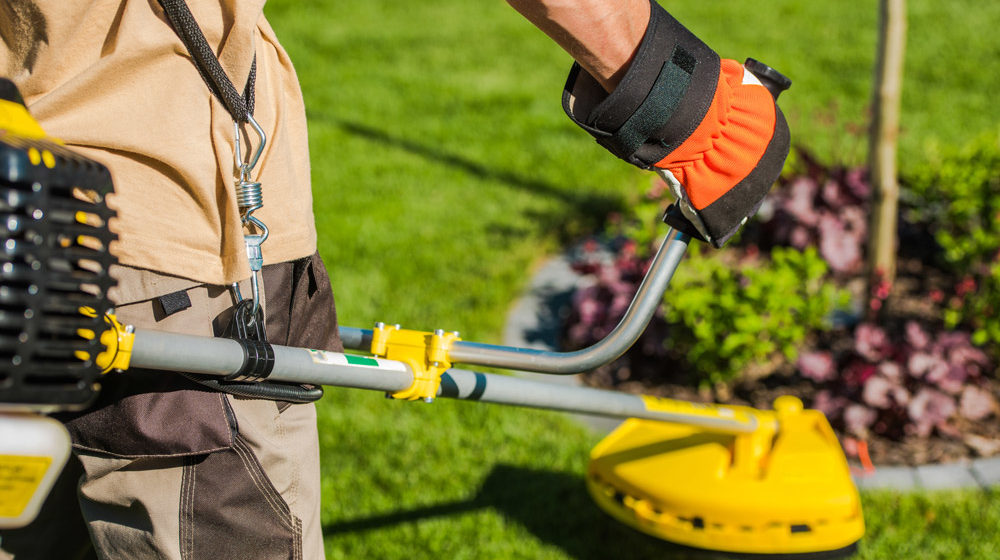 5 Ways to Prep for Mowing Season
With mowing season fast approaching, it's time to prepare your lawn care necessities. Service your lawn mower and other property maintenance tools, stock up on consumables for the equipment, and gather the necessary accessories to stay safe and comfortable while working.
As the growing season and summer rains approach, it's time for Florida homeowners to prepare for mowing season. Put these items on your to-do list for the next six weeks so that you are set up for success when it comes time to perfect your property.
Service Your Lawn Mower
Start the season off right with a mower that is ready for optimal performance. Service it yourself or take it to your local outdoor equipment service and repair shop.
If you choose to service a lawn mower yourself, follow these steps:
Wipe down the mower and look it over for anything unusual.
Check the oil and the air filters and replace them if necessary.
Chances are, you haven't sharpened the mower blades since last season. Go ahead and sharpen them now.
Make sure the tires are inflated to the recommended PSI.
If you winterized the mower, the spark plug may need to be reconnected, and you may need to refill the gas tank.
Make Sure You Have the Right Equipment
Make sure that all of your additional lawn service equipment is in working order. Collect the string trimmer, edger, blower, and anything else you use to manicure your lawn. Thoroughly inspect each tool for any noticeable issues, and then do the following for each piece of equipment:
Clean the air filter
If necessary, replace the spark plug
Make sure you have prepared the oil/gas mixture each piece requires
Stock Up on Fuel and Refills
As you inspect and service your lawn care equipment, check each one for the consumables it requires, and make sure that you have extra supplies in stock. Check for trimmer string, blade oil, and fuel mix for gas appliances that take gas/oil mixtures. Remember, these mixtures generally are only good for 30 days. Anything left from last season should be properly disposed of and replaced with a new mix.
Gather the Accessories
Once you have serviced all of your equipment and stocked up on necessary fuel mixes and refills, it's time to gather the gear and accessories that you'll need to safely and comfortably perform lawn maintenance.
Stay safe by protecting your body from the sun, noise, flying debris, and harsh equipment. To start, make sure you have these items:
Gloves: Protect your hands from sharp debris, shocking equipment vibrations, and the sun with a good pair of gloves
Protective eyeglasses: Working with this kind of equipment causes debris to fly towards your face. Prevent serious eye injury with a good pair of glasses.
Earplugs: Regular exposure to loud equipment can cause hearing damage. Make sure to always wear earplugs.
Wide-brimmed hat: This kind of hat will protect your face and neck from harmful UV rays and sunburn.
Appropriate clothing: Lightweight, breathable pants and long-sleeved shirts will protect you from sun damage while keeping you cool.
Be Safe!
Now that you've serviced your equipment and gathered everything you need, you are ready to tackle mowing season and keep your property looking fantastic all summer. Before you get out under the scorching summer sun, review signs of heat exhaustion and heat stroke and take precautions to avoid both. Remember to stay hydrated, wear sunscreen, and take plenty of breaks in the shade to prevent heat-induced injuries.