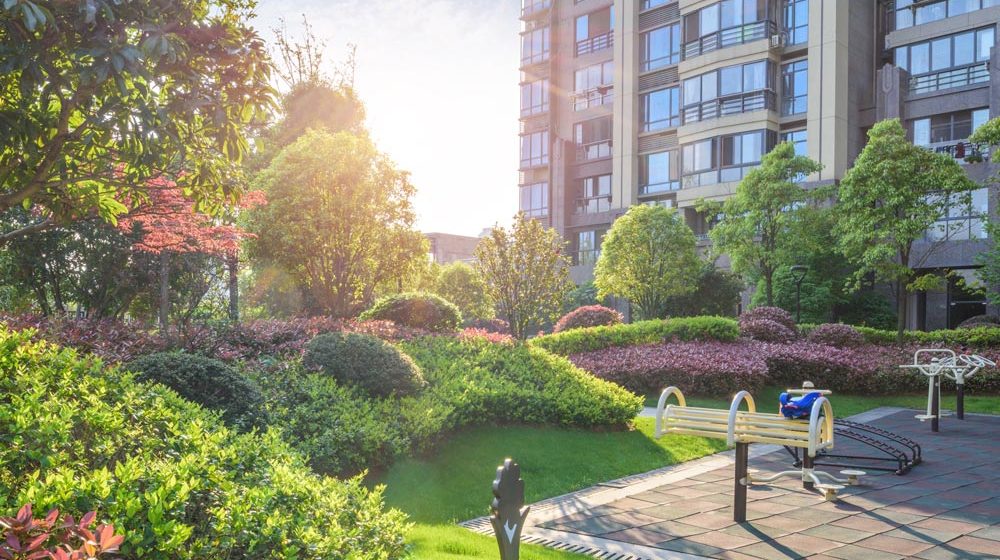 5 Landscaping Tips for Commercial Properties
An attractive landscape design boosts commercial property values and affects people's decisions to buy or rent. Improving your greenery is an investment in the property and in your company's bottom line! Consider these tips as you plan landscaping for your commercial spaces.
A thoughtful and attractive landscape design translates into higher commercial property values. It also influences prospects' decisions to buy or rent homes, apartments, or office space. This means that improving and maintaining your commercial landscaping is an investment in your property's value and a win for your company's bottom line.
Maybe you haven't considered this before. Perhaps your landscaping is unattractive, dull, and neglected. We have five tips for you to consider as you make a landscaping plan for your commercial property.
1. Go for Low-Maintenance
Before choosing plants and shrubs based on their appearance, find out which ones will be low-maintenance options for your property. Select drought-resistant plants and shrubs that won't require constant pruning. This will keep your green spaces from getting out of hand and looking unkempt and at the same time won't require excessive effort to maintain.
2. Make Space for Pedestrians
Make sure that you consider ease of access to the buildings on your property. The last thing you want to do is make anyone work too hard to reach an entrance or feel uncomfortable approaching your building.
Designate walkways specifically for pedestrians so that tenants and visitors avoid walking in the road or parking lot. You can incorporate small plants and shrubs to separate sidewalks from the street.
Lining walkways with plants is an attractive landscaping feature. However, take care not to put trees and shrubs so close to walkways that they grow out over the concrete and get in people's way.
3. Think About Safety
As you plan landscaping for your commercial property, you must think about how landscaping features affect the safety of visitors, tenants, and workers.
Consider nighttime security. Leave areas around doorways and pathways to parking lots open by installing plants a distance away. Install outdoor lighting to keep the property well-lit at all times.
Routine maintenance of outdoor spaces will also help to prevent people from tripping and falling over uneven sidewalks, debris, and branches. Regular pruning of trees and shrubs and proper lighting will contribute to a safer property!
4. Use Greenery to Your Advantage
Installations such as electric control boxes and air conditioning units are necessary but generally unattractive. A row of tall shrubs can serve as a natural visual screen as well as a barrier to keep people away from these areas. While you could install a chain-link fence, greenery will do the job and look a lot more appealing.
5. Keep It Neat
As previously mentioned, a property's visual appeal contributes to its value and the increased chance that someone will rent or buy. Keep your landscaping clean and neat! Mulch well and plan to re-mulch every year or so. When planting trees, choose varieties that appear tidy and avoid those that drop leaves and flowers every time the wind blows. An attractive exterior speaks volumes to a potential customer, client, or tenant, not only about the interior but also about the priorities of the property owners.