Landscapes Done Differently
Across the spectrum of commercial landscaping companies in South Florida, what makes OGM distinct? It is our fanatical obsession with quality and the lengths we go to deliver it.
Your Property, Our Expertise
Your spaces are platforms for living, working, and playing. We maintain them impeccably, delivering precise care for optimum use and enjoyment.
Excellence epitomizes OGM; our pursuit of it is apparent on every property in our company's portfolio. Our commitment to produce impeccable, superior landscaping for our clients drives us to relentlessly better our systems and processes, which in turn creates extraordinary results.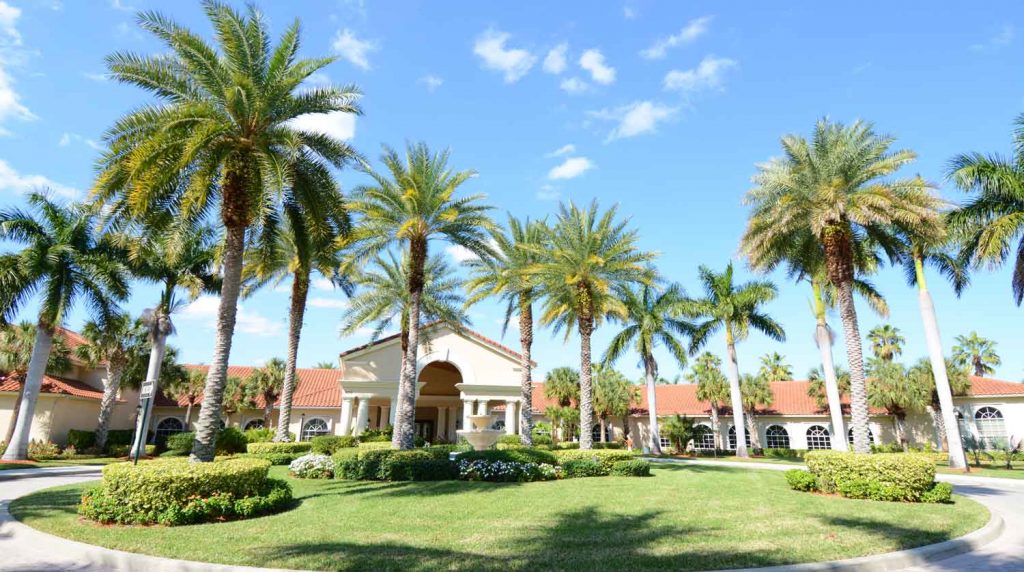 OGM sets the bar for the consistent delivery of unparalleled service and customer care. It's the way we execute business. It's a matter of pride.
The measure of our work is not our own opinion, but rather in what our clients say. We deliver exceptional service. Our performance is unrivaled. And when our clients agree, that's what says it all.
I want to tell you that each time I go out to the course, the entire area looks better each and every time! You have a great crew and you should be proud of how it looks.
I want to take a few moments to brag about our superintendent Keller Orender. I am sure you are all aware that South Florida has been a virtual mud hole this past six months with all the rain. Just two weeks ago we were hit with over 6″ of rain that washed us away, yet Polo Trace has continued its refurbishing program through the direction of Keller with accolades. He has worked nonstop for months getting the course in shape, when it would have taken others years. He is a pleasure to have around. If you ever have a chance on the course to say hello to Keller, do so.
I just wanted to drop you a line and let you know what a fantastic time I had at the Invitational Tournament you put on at Polo Trace last weekend. As expected, the course was in exceptional condition; I don't think I have ever seen more consistent and flawless greens. A big pat on the back goes out to the grounds crew.
Another factor in renewing the contract for another year was the performance of our Project Manager, Keller Orender. His dedication to the property, his enthusiasm and his energy put toward getting the job done has been well noted. The Property Manager and Board has also taken note of them and personally commend Keller.
During my past year as construction superintendent at Ballantrae Golf and Yacht Club, it has been my pleasure to work with Keller Orender. Throughout our many phases of construction, Keller has proved himself to possess outstanding qualities of a knowledgeable landscape professional. Although his main function on my project is landscaping, his "can do" attitude has been significant in making our product a success. Keller has been a team player with continued awareness of what looks good while helping our organization watch the bottom line. I would not hesitate to work with Keller on any project and would strongly recommend him to my peers.
I want to thank Keller for taking the time to meet with my wife Shelia and me. He immediately corrected the issues I had with my property. I am very grateful to him and the workers that helped make my day better.
One Partner, Many Solutions
OGM's clients are professionals who constantly juggle time constraints and resources. Our capabilities position us to be a single-source landscape provider—a partner our clients can trust to protect and optimize their investment.
Our thoroughly trained maintenance crews perform regular tasks, such as mowing, edging, trimming, and blowing.
OGM's water management professionals design complete irrigation schemes for new communities or work with clients' existing irrigation systems.
Effective fertilization and pest control requires thorough knowledge of plants, pests, products, applications and environments.
Capitalize on the full potential of your property with clever and innovative spaces that feature fresh design and delightful plantings.
How Can We Help?
Let us customize a landscape plan that meets the unique demands of your property. Partner with a team of experts who have decades of industry knowledge.